… the world would be a brighter, smellier, noisier place – and you would be a better, wiser, kinder person. The author of Being a Beast explains all.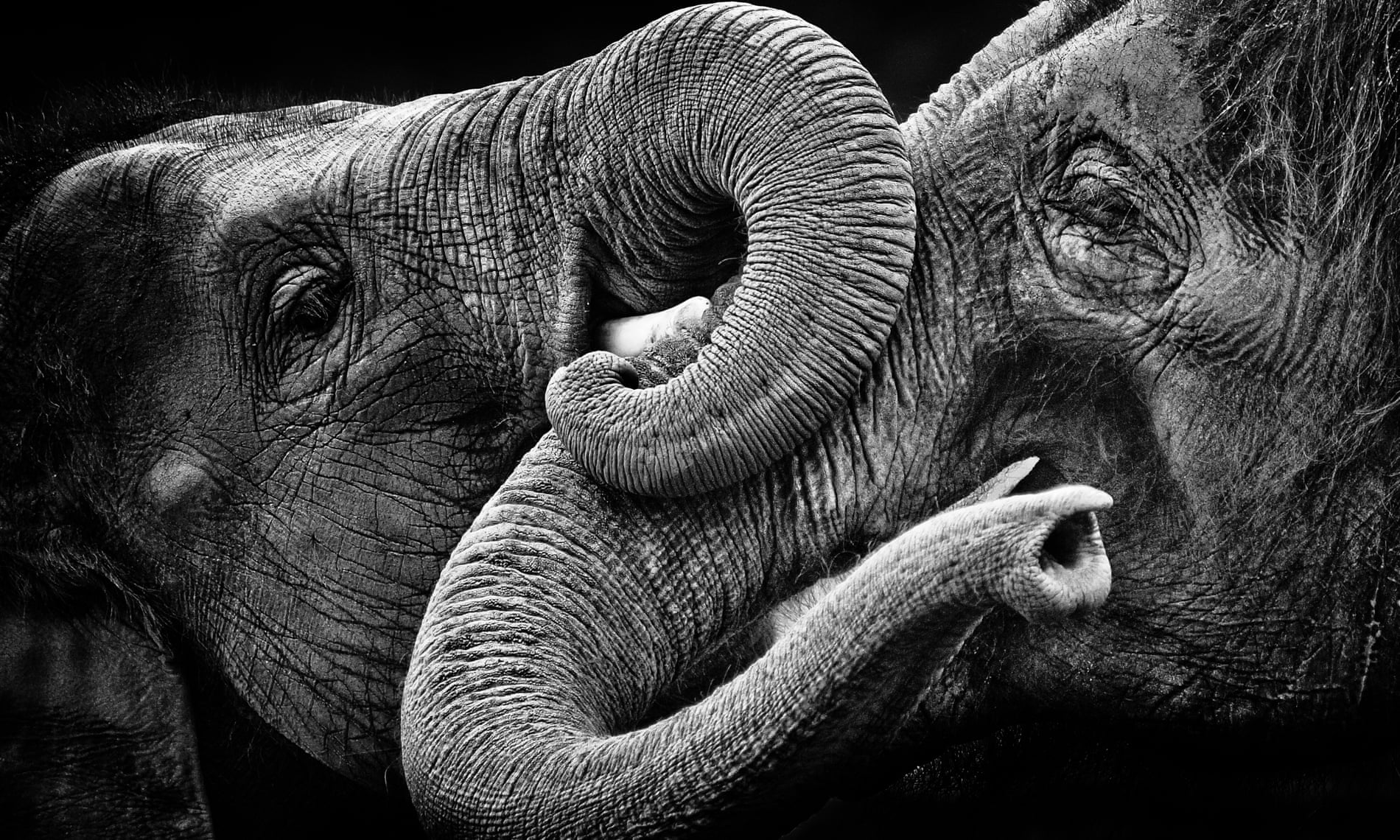 If you were an elephant living wild in a western city, you'd be confused and disgusted.
You'd have one two-fingered hand swinging from your face – a hand as sensitive as tumescent genitals, but which could smash a wall or pick a cherry. With that hand you'd explore your best friends' mouths, just for the sake of friendship. With that hand you'd smell water miles away and the flowers at your feet. You'd sift it all, triaging. Category 1: immediate danger. Category 2: potential threat. Category 3: food and water. Category 4: weather forecasts – short and long range. Category 5: pleasure.
Grumbles from trucks and cabs would shudder through the toxic ground, tickle the lamellar corpuscles in your feet and ricochet up your bones. You'd hear with your feet, and your femurs would be microphones. As you walked 10 miles for your breakfast you'd chatter with your friends in 10 octaves. A nearby human would throb like a bodhran as subsonic waves bounced around her chest.
Even if it swayed with grass instead of being covered in concrete and dog shit, the city would be far, far too small for you. You'd feel the ring roads like a corset. You'd smell succulent fields outside, and be wistful. But you'd make the most of what you had. You'd follow a labyrinth of old roads, relying on the wisdom of long-dead elephants, now passed down to your matriarch. You'd have the happiest kind of political system, run by wise old women, appointed for their knowledge of the world and their judgment, uninterested in hierarchy for hierarchy's sake, and seeking the greatest good for the greatest number.
No room here for the infantile phallocentric Nietzscheanism that is destroying modern human culture. If you were a boy you'd be on the margins, drifting between family groups (but never allowed to disrupt them) or shacked up with your bachelor pals in the elephant equivalent of an unswept bedsit (though usually your behaviour would be gentler, more convivial and more urbane than cohabiting human males). Your function would be to inseminate, and that's all. Government would be the business of the females.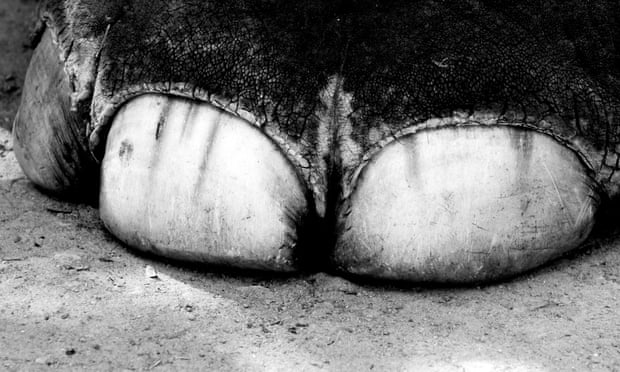 This should be terribly unsurprising. Yet many humans will be surprised. That shows how fully we've fallen for the anthropocentric lie that only humans have minds and real emotions. The lie is the high-water mark of scientific fundamentalism. Fortunately it's going out of fashion now, but for years it paralysed the study of animal behaviour.
As an elephant, you'd have a mind. You would, no doubt at all, be conscious. All the evidence agrees. None – absolutely none – disagrees. You'd have a sense of yourself as distinct from other things. When you looked out contemptuously at humans, wondering why they ate obviously contaminated food, opted to be miserable and alone, or wasted energy on pointless aggression and anxiety, it would be your contempt, as opposed to generic elephantine contempt, or reflexive contempt that bypassed your cerebral cortex, or the contempt of your sister. It would be you looking out, and you'd know it was you.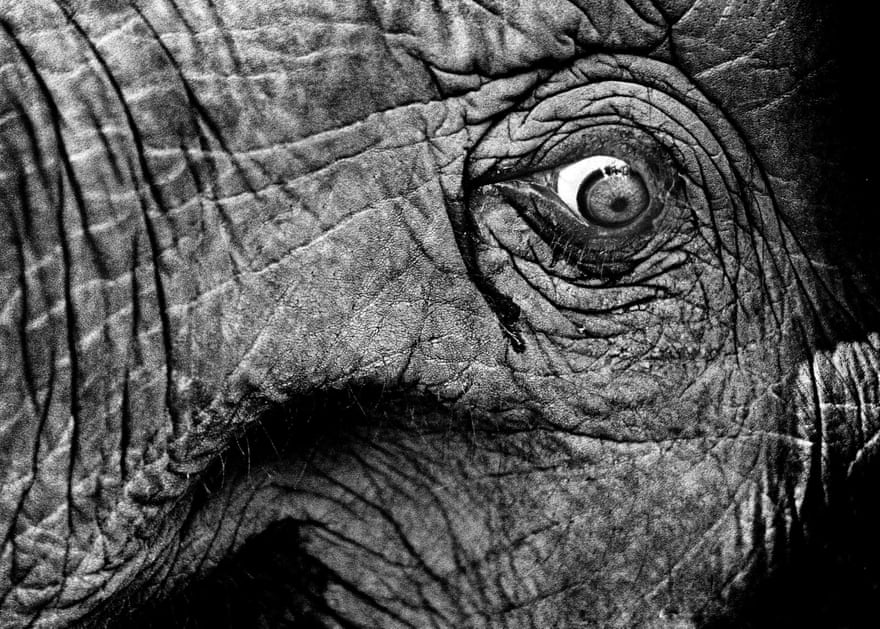 That will be too much for most. Indeed, it's a mistake to assume that in order to have a mind one has to have a mind that is like human minds. So let's just say that, according to the evidence, it's not obviously ridiculous to invite you, the human, to imagine yourself as an elephant. There's some biological justification for what sounds like a whimsical, sentimental literary device. You and the elephant both have minds, wrought from the same stuff. And your minds engage with the world using the same devices. Your neurological hardware differs only in sensitivity: sodium and potassium surge in the same way through the same molecular gates when you and the elephant step on a nail; the same ancient hormones mediate pleasure, anger and stress. "If you prick us," ask the elephants (using a chromatic orchestra of sounds, and well over 100 distinct body movements), "do we not bleed?" Indeed they do.
We can be cautiously Beatrix-Pottery with elephants. When the temporal glands near their eyes stream in circumstances that, for us, would be emotional, they're crying. When a bereaved elephant mother carries her dead baby round on her tusks, or trails miserably behind the herd for weeks, her head hanging down, she's grieving. When other elephants sit for hours around the body of a dead elephant, they're mourning. When they cover an elephant corpse with soil or vegetation, or move elephant bones, they're being reverential. When they cover a dead human, or build a protective wall of sticks around a wounded human, they're showing an empathic acknowledgment of our shared destiny that we'd do well to learn. These, dear reductionists, are, as you would put it, the most parsimonious hypotheses.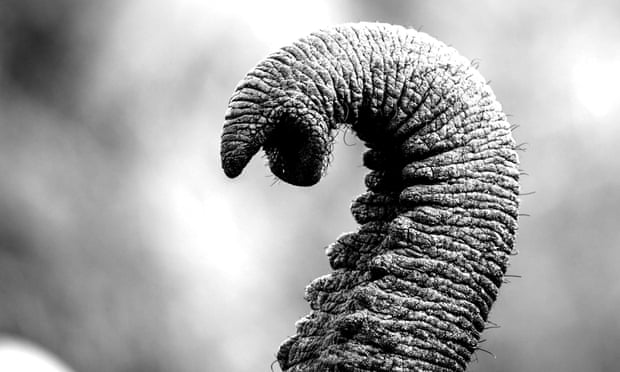 Be careful, though. You're likely to end up dead because someone wants a couple of your teeth.
• Charles Foster is a fellow of Green Templeton College, University of Oxford, and author of Being a Beast. Some of the speculation in this article is based on elephant lore recorded in Carl Safina's Beyond Words: What Animals Think and Feel.
Read original article: https://www.theguardian.com/environment/2017/jan/19/if-you-were-an-elephant-?CMP=share_btn_tw&hootPostID=141fd2eef290fecb7563f49e7684b4a8