With billions of rands worth of government stockpiled rhino horn gathering dust, government appears to have already made up its mind about legalising trade.
This raises the question of the viability of the "Committee of Inquiry" to investigate the feasibility of limited trade in horn announced by Environmental Affairs Minister Edna Molewa last week.
The Citizen is in possession of the Environmental Affairs Portfolio Committee agenda for November 7. The first topic for discussion is "Progress in mobilising Rhino Range States to support South Africa's proposal for a limited regulated trade in rhino horns at the CITES COP16 meeting in South Africa".
"How on earth an item like that can appear before when Minister Edna Molewa has not announced the terms of reference or names for the committee of inquiry into trading in rhino horn. It absolutely shows Governments intentions with the stockpile," said DA Shadow Deputy Minister of Environmental Affairs Terri Stander.
Subsequently, "Progress in mobilising Rhino Range States to support South Africa's proposal for a limited regulated trade in Rhino horns" appears on the March 3 agenda for the Portfolio Committee on Environmental Affairs.
However, in a re-issued planning agenda for the Portfolio Committee, the item is removed from the agenda.
---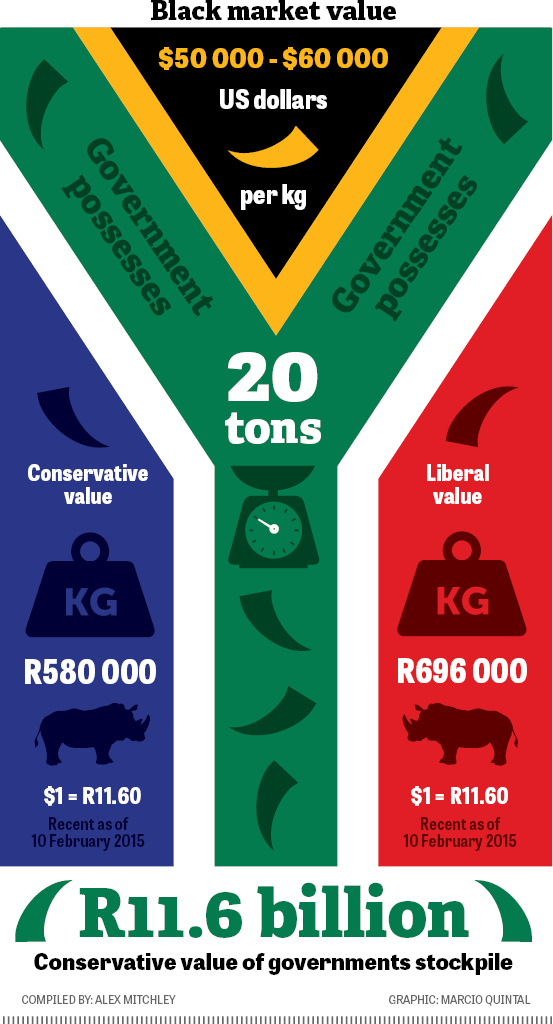 ---
Combined with what appeared to mostly be a pro-trade committee plus the shadow hanging over two of its board members, suspicions are being raised over the committee's ability to be impartial.
Chairperson Nana Mangomola recently resigned as Vice Chairperson from the National Gambling Board after being suspended by Trade and Industry Minister, Rob Davies for breaching public finance rules.
Lourence Mogakane, the Chairperson of the National Committee of People & Parks Programme was fired in 2005 as the Financial Director of the Bohlabela District Municipality after a special disciplinary committee found him guilty of gross misconduct and financial mismanagement.
"When we know organised crime is heavily involved in rhino poaching, people on the panel have to be beyond reproach. It raises such suspicion over the process and I'm concerned why those two people were chosen," Stander said. "The committee is starting this process with one hand tied behind its back."
Environmentalist Dex Kotze said last week the DEA's absence from the London Wildlife Conference in 2014, and President Zuma's failure to attend a session on combating wildlife crime in Washington in August, strengthened his opinion government had already adopted a stance in favour of rhino horn trade.
The committee is to present its findings to Molewa ahead of the 17th Conference of Parties (CoP17) of the Convention on International Trade in Endangered Species of Wild Fauna and Flora (CITES) in 2016.
According to the Wildlife and Environment Society of South Africa, 91 rhino have been poached for 2015 already.