In the wake of the killing of Cecil the lion by trophy hunter Walter Palmer and the global public reaction to the lion's death,Gareth Patterson investigated how and why the US trophy-hunting industry has been funding scientific field research on lions, and a myriad other species.
Funding wildlife research enables the United States trophy hunting industry (and its members, the hunters themselves) to project a conservation image.
But there are also pragmatic reasons for the US trophy hunting industry to fund wildlife research. "If animal species go extinct, there would be nothing to hunt" is a commonly used saying within the trophy hunting fraternity.
To put it another way, and to quote Adri Kitshoff, CEO of the Professional Hunters Association of South Africa, "Without hunting, there would be no incentive for investing in game."
There are parallels with the recently exposed self-interest funding of research by Coca-Cola, through which it attempted to downplay the role of diet in obesity. The parallels are also reflected in the tactics used by tobacco industry to downplay the health damages of smoking.
A recent New York Times investigation revealed that Coca-Cola donated US$1,5-million to the newly formed organisation Global Energy Balance Network which, according to the report, "promotes that weight-conscious Americans are overly fixated on how much they eat and drink, while not paying enough attention to exercise".
In a video promoting the launch of Global Energy Balance Network, Steve Blair, vice-president of the organisation, said: "Most of the focus in the popular media and in the scientific press is, 'Oh they're eating too much, eating too much, eating too much' – blaming fast food, blaming sugary drinks and so on. And there's really virtually no compelling evidence that that, in fact, is the cause."
Health experts, according to the New York Times investigation, disagreed strongly, saying the message is misleading and "… is part of the effort by Coke to deflect criticism the role of sugary drinks have played in the role in obesity and Type 2 diabetes".
Marion Nestle, author of the book Soda Politics and a professor of nutrition, food studies and public health at New York University, stated bluntly: "The Global Energy Balance Network is nothing but a front group for Coca-Cola.
"Coca-Cola's agenda here is very clear: get these researchers to confuse the science and deflect attention from dietary intake."
Tobacco industry
The tobacco industry uses similar tactics by getting funded scientific research to create confusion and misinformation, and to advance the sale of its products.
Cancer Research UK is the world's largest independent cancer research charity. Its stance on the tobacco industry funding scientific research is stated in a code of practice:
"The tobacco industry has been aware of the serious health consequences of its products for decades, yet has sought to conceal the evidence from its customers. It has also continued to promote its products aggressively, especially to women, the young, the poor and to other new markets in low-income countries."
The tobacco industry has funded research that is used as part of lobbying strategies to block, amend and delay effective public health policy, including, most recently, standardised packaging.
Cancer Research UK believes no form of association with the tobacco industry is acceptable.
Says Professor Richard Sullivan, director of the Institute of Cancer Policy at Kings College in London and former director of clinical programmes at Cancer Research UK: "The tobacco industry have been masters at using every form of obfuscation, subterfuge and downright falsehoods in their attempt to rubbish the one cold, hard, absolute fact about their product: that tobacco kills people, and is the single biggest threat to global health."
It is a classic ploy to use proxies, middle men and ghost commentators to downplay the impact of tobacco under the pseudo-guise of respectable opinion and science, he says. The sham is often allowed to gain traction by unthinking, uncritical public media.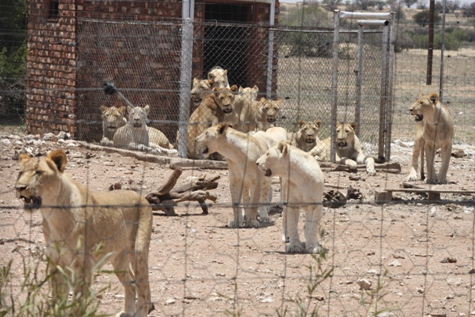 Safari Club International
Safari Club International (SCI) describes itself as "… the leader in protecting the freedom to hunt and promoting wildlife conservation worldwide. By becoming a member of SCI you join an organisation that is a powerful and active political force around the world."
The Humane Society of the United States, the nation's largest animal protection organisation and largest opponent of SCI, describes SCI as "an international organisation catering to the interests of trophy hunters. Though SCI claims to be filled with conservationists, its membership is primarily interested in killing the most and biggest animals to mount as trophies, become listed in the SCI record books, and to win SCI awards."
SCI was founded in 1971, in Tuscon, Arizona, and has a membership of some 55,000, of which 55% have an annual income exceeding $100,000. The average member owns 11 rifles, five handguns and a bow. Two-thirds of SCI members spend more than a month hunting each year and a quarter of members spend more than 50 days hunting, according to the Humane Society.
SCI states on its website that since 2000 it has spent $140-million on protecting the freedom to hunt through policy advocacy, litigation and education for federal and state legislators to ensure hunting is protected for future generations. Through direct involvement and partnerships with like-minded organisations, SCI has become a political force in Washington DC and other world capitals.
Its membership includes many prominent politicians and businessmen, including former president George Bush who, along with other US politicians, attempted to lobby the Botswana government to lift its 2001 ban on lion trophy hunting. Botswana politely refused to lift the ban, and in 2013 announced that all trophy hunting in the country would be banned from 2014 onwards.
A resident of Tucson, where the discreet headquarters of SCI are located in the International Wildlife Museum, told Oxpeckers that the organisation has had "a devastating impact on state wildlife policies, but has been flying under the radar for decades.
"SCI is perhaps the most influential organisation seeking to weaken or eliminate species protections. It litigates to remove protections from most endangered, rare and iconic species for elite trophy hunting, including elephants, lions, leopards and rhinos." The resident did not want to be named.
The SCI set up a foundation, with the same directors but viewed as a separate entity, which aims to "ensure the best available science is used in wildlife policy and management, and demonstrates the constructive role that hunting and hunters play in the conservation of biodiversity worldwide".
The foundation funds university wildlife research and programmes in Africa, North America and Asia. It also assists governments and NGOs with "scientifically monitoring and managing wildlife populations, setting wildlife policies and regulations, and regional cooperation to optimise the sustainable use of wildlife resources".
One of the projects it sponsors in Africa is the Zambia Lion Project, which aims to age wild lions in field situations. Hunting of lions and leopards was banned in Zambia in 2013, but the ban was lifted in early 2015.
In December 2013, project researchers were invited to visit South African lion breeders to study captive lions of known ages. Captive lion breeders are known to be the suppliers for South Africa's canned lion hunting industry.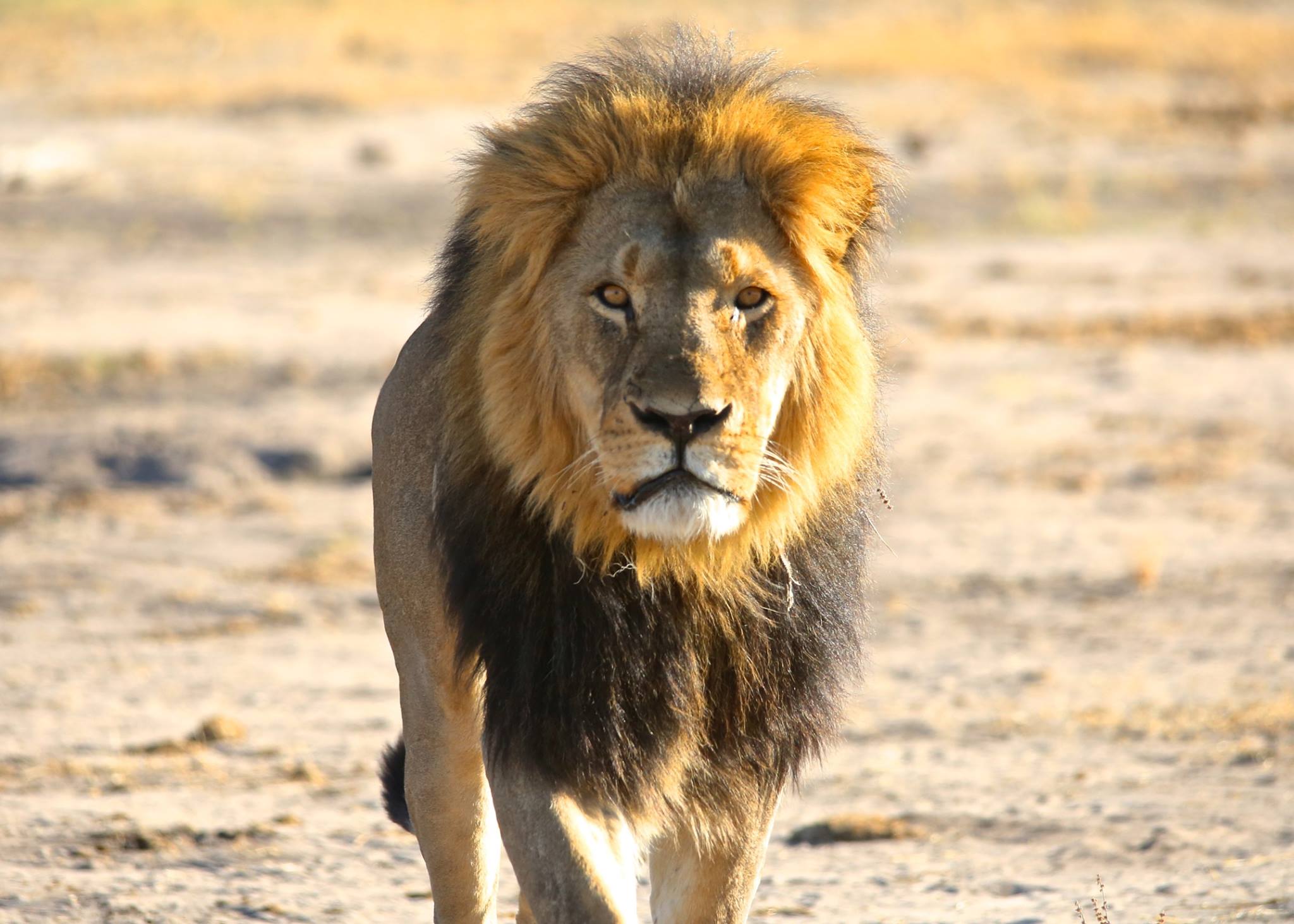 Oxford's Cecil research
A few weeks after Cecil's death, several British newspapers reported that Oxford University's Wildlife Conservation Research Unit (WildCRU) had been receiving funding from the US trophy hunting organisation called the Dallas Safari Club.
WildCRU was undertaking lion research in the Hwange National Park and Cecil was one of their research animals. He was one of a score of radio-collared study lions that have been trophy hunted.
As this story was breaking, WildCRU was being flooded by tens of thousands of pounds in public donations, fuelled by widespread sympathy about Cecil's death. By the first week of August 2015, WildCRU had received more than half a million pounds in donations in Cecil's name.
The Telegraph newspaper reported that Professor David Macdonald, who founded WildCRU, said there was no conflict of interest between its work and sources of funding. "We simply do our work. There is no risk of any donor affecting our results – we report our results regardless of whether they state any particular point of view or not. We are not an advocacy organisation," he said.
Macdonald also said that it was up to "wider society" to decide on hunting, and WildCRU was simply an "evidence-based organisation".
A spokesman for the Dallas Safari Club said over the past five years it had granted more than $5-million for various conservation, education and hunter advocacy efforts worldwide. Many of the grants were awarded for lion research and conservation initiatives, including those by WildCRU.
Chris Macsween, co-founder of the UK lion conservation charity LionAid, responded: "For far too long, the general public has been influenced by the rhetoric emanating from pro-hunting organisations. It is unfortunate that a diversity of organisations have promoted such rhetoric, and have allowed hunters to sponsor their research.
"This is equivalent to a tobacco company accepting research from their stable of scientists to say that smoking is not damaging to health."