World Elephant Day is when the global community gathers to honour these wonderful animals under such siege from poachers. Its aim is to raise awareness about the critical threats they're facing and to support positive solutions that will help ensure their survival.
There are presently fewer than half a million elephants left in Africa and they're being poached at the rate of one every 15 minutes.
The Conservation Action Trust invites you to mark this day, where a stack of tusks handcrafted by local wireworkers will be symbolically burned.
DATE : 12 August 2016
TIME : 14h00pm
VENUE: Blaauwberg Nature Reserve (please see attached map)
RSVP : by Monday 8th Augst to administrator@conservationaction.co.za
You will be joining thousands of people throughout the world urging governments to end the corruption that poaching involves, stop the devastation of one of the world's most intelligent mammals and show that ivory must never be traded and that all ivory stockpiles should be destroyed. We cannot permit elephants to go extinct on our watch.
How you Can Help Elephants
Become Elephant Educated
Learn about the deeper issues behind the threats facing elephants. In order to find a solution, we need to create alternative, sustainable livelihoods for people who have traditionally relied on elephants. Don't buy ivory or elephant products.
Support Elephant Organizations
Support organizations working to protect habitat for wild elephants, finding solutions for human-elephant conflict, and preventing poaching.
Only Visit Eco-Tourism Operations
If you want to experience elephants in their natural environment, choose eco-tourism operators who support local elephant conservation projects and who treat elephants with respect and dignity. Training elephants for rides is cruel and elephant riding should not be supported.
Support World Elephant Day
Help raise awareness of the plight of elephants by talking about it with your friends, on your website, or on social media. Visit World Elephant Day's Pressroom to get some creative materials to help.
Why it makes sense to burn ivory stockpiles
BY PAULA KAHUMBU WITH ANDREW HALLIDAY – THE GUARDIAN
On 30 April Kenyan President Uhuru Kenyatta will set fire to 105 tonnes of ivory in Nairobi National Park. This article explains why it's the right thing to do.
By burning almost its entire ivory stockpile, Kenya is sending out the message that it will never benefit from illegal ivory captured from poachers or seized in transit. However, as the day of the burn approaches, commentators and experts have been lining up to condemn it. Some of the objections put forward are based on wrong assumptions; some deserve serious consideration.
Here I summarise four of the most frequent arguments being made against the burn and explain why, in my view, they are wrong.
Argument against 1: It's a waste
For some people, burning ivory makes as much sense as burning banknotes. Ivory is valuable they say: instead of burning ivory let's sell it and use the proceeds to fund wildlife conservation or support local development initiatives.
Supporters of this viewpoint must recognise that the ivory could not be sold now even if we wanted to, unless we expect our government to enter the black market. Ivory sales are illegal under the terms of CITES, the international convention on the trade in endangered species, to which Kenya is a signatory.
Even if Kenya left CITES, there would be nobody to sell to as the rest of the world abides by this convention which has banned international trade in ivory. Okay, the argument goes, but that doesn't mean we have to destroy it. Maybe the situation will change in the future. Let's keep the stockpiles, as savings for a "rainy day".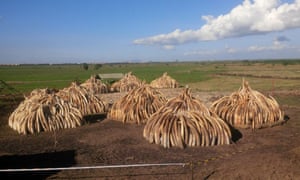 This argument misinterprets the purpose of the ivory burn. It isn't really about burning ivory at all: it's about saving elephants. Burning the stockpiles is part of a wider conservation strategy to eliminate demand for ivory and put value instead on living elephants.
The economic value of elephants, with their ivory attached, is enormous. According to the World Travel and Tourism Council, leisure tourism generated KSh 238 billion for the Kenyan economy in 2014, while more than half a million people are employed, directly or indirectly, by the tourism sector. These benefits are sustainable, providing we safeguard our tourism attractions, including elephants and the natural ecosystems they help to maintain. In two lists I found online, national parks and reserves featured as 7 out of Kenya's 12 top tourist attractions in one list and 7 out 10 in another.
By contrast the value of all the ivory to be burned next week has been estimated at KSh 3 billion, at black market prices. The income that could be generated from a one-off legal sale—maybe, sometime in the future—would be much less than this.
From an economic perspective, if burning ivory is the surest way to save elephants—as I believe it is—then it's child's play to work out what we should be doing. And that's without taking account of the incalculable non-economic value of elephants as part of our national identity, and as a source of inspiration and delight for Kenyans today and for future generations.
Last year, we took Nairobi school children from the slums of Kibera on a visit to Amboseli National Park. The joy on their faces as they watched wild elephants in their natural habitat was beyond price.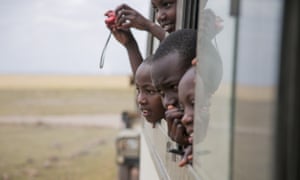 Argument against 2: It won't work
Over-simplistic economic arguments like these are dangerous. The relation between supply, price and demand is much more complex than we are sometimes led to believe, and is often hard to predict. But we know that lowering the price of a product won't necessarily put anyone out of business if it stimulates demand and increases the volume of sales.
Think of mobile phones. Smart producers realised it was in their interest to reduce prices to tap into the vast potential market in Africa. The potential market for ivory is just as huge. The current population of China stands at 1.37 billion people—and rising—and surveys indicate that more that 80% of them would like to own some ivory. By releasing ivory for sale we will be playing into the hands of the traffickers by opening up more of this market for them to exploit.
Let's be clear: there are no economic solutions that will stop the poaching and ivory trafficking in time to save Africa's elephants. With the total population of African elephants standing at less than 500,000—and falling—the gap between the potential supply and potential demand is simply too wide.
The only way to save Africa's elephants is to remove ivory altogether from the market. In other words, we need a political solution and not an economic one. There are two complementary ways to do this: one is to attach a stigma to buying the product, and the other is to make it illegal. These approaches have been adopted with some success to shut down the trade in whale products and animal furs.
The ivory burn is a highly visible political statement of intent. As such it can make an important contribution towards raising awareness of the issues, stigmatising the purchase of ivory and galvanising global support for a total trade ban.
As part of this effort, the Kenyan and U.S. governments, conservation experts, media representatives, and wildlife supporters from around the world will come together on Saturday, April 23, 2016 in a prelude to the ivory burn to discuss wildlife issues and commit to saving the world's elephants and rhinos.
Join us in the conversation by using hashtags #LightAFire and #Tweet4Elephantsto share your thoughts on why wildlife is #WorthMoreAlive.
Argument against 3: It's a trick
Some people have questioned whether the ivory will in fact burn. Maybe the whole event is an elaborate piece of theatre, to make the ivory "disappear" from the stockpiles and into the hands of corrupt officials and politicians?
It's true that it's hard to incinerate ivory: very high temperatures over a prolonged period are needed. But Kenya is an expert in this. We have the technology and the ivory stockpile will be reduced to a pile of ashes. Kenya Wildlife Service (KWS) director general Kitili Mbathi has explained that ten tonnes of firewood and more than 10,000 litres of fuel will be used to burn the ivory.
Aside from the technical issues, underlying this argument are valid concerns about corruption. This is something that Kenyans are all too familiar with. There are plenty of cases where corrupt police officers and officials have been found to be complicit in ivory trafficking. But this is an argument in favour of burning the ivory, as the only really secure way to keep it out of the hands of corrupt official officials and their criminal associates—forever.
Corruption is also one of the main reasons why it would be a disaster to relax the CITES ban and open up the legal ivory trade. We know that corruption isn't just an African problem. The Panama Papers revealed the existence of a global industry devoted to turning the proceeds of criminal activities into profits of legitimate businesses. Similar methods are used routinely by traffickers to convert poached ivory into "legal" ivory.
Studies show that the boundary between the trade in legal and illegal ivory is highly porous. As long as some trade in ivory is legal, it will provide a cover for illegal ivory trade because it is impossible to distinguish between legal and illegal ivory.
If all trade in ivory is banned, authorities will know that any ivory found on sale is illegal. It will make the job of cracking down on the ivory traffickers much easier. By relaxing the ban, we will be playing into their hands
This is what happened when some African countries persuaded CITES to allow a one-off sale from ivory stockpiles in 2009, triggering an explosion of demand from China and other South-east Asian countries.
Argument against 4: It's foreign interference
Some commentators have presented the ivory burn as an example of an African country capitulating to pressure from "outsiders". According to this narrative, the whole thing is a publicity stunt arranged to please foreign conservationists, in particular who are funding the Giants Club.
The Giants Club is a forum for elephant protection that brings together African Heads of State, global business leaders and conservation experts. Kenya is hosting its next wildlife conservation summit, which will coincide with the burn.
This accusation is unfounded: nothing could be further from the truth. It's true that other African nations that are members of the Giants Club have committed themselves to the "Elephant Protection Initiative". But this involves nothing more than a promise to put ivory stocks "beyond economic use" for a limited period of 10 years—one eighth of an elephant's lifetime.
The ivory burn is an authentic Kenyan tradition. We invented it, when in 1989 the first bonfire lit by President Moi also ignited support for the ban in ivory trade that was approved by CITES later that year. That first bonfire demonstrated the power of fire as a creative, as well as a destructive force.
By burning its ivory stockpiles now, Kenya is once again showing leadership and raising the bar for other countries. Although nothing undiplomatic will be said at the Giants Club Summit, the ivory burn sends a clear message: if we are serious about saving Africa's elephants, partial measures are simply not enough.
Original article: http://www.theguardian.com/environment/africa-wild/2016/apr/23/why-it-makes-sense-to-burn-ivory-stockpiles
WORLD ELEPHANT DAY 2014
In Cape Town, conservationists, sports stars and celebrities gathered in Blaauwberg Nature Reserve yesterday to celebrate World Elephant Day by igniting a fire of mock ivory against the backdrop of Table Mountain to raise awareness of the ongoing slaughter of African Elephants. They may face extinction in the wild with at least 20,000 elephants killed for their tusks last year, although many conservationists believe the death toll to be far higher.
"The insatiable demand for ivory as a status symbol and investment commodity now threatens the very survival of elephants in many countries, with governments including our own continuing to accumulate stockpiles of ivory, perpetuating the concept that there is a commercial value for ivory and elephants continue to pay the price," says Francis Garrard of the Conservation Action Trust.
"The Cape Town Burn pays homage to the tens of thousands of elephants who have died needlessly to satisfy greed and fashion. It also commemorates the Kenyan ivory burn of 1989 when the Kenyan government incinerated 12 tons of seized elephant tusks in an effort to persuade the world to ban the international trade in ivory, " says Francis Garrard of the Conservation Action Trust.
Mock Ivory Burn, Cape Town. Photo Montage
Standing by, roll camera…ACTION. Photo Marius van Straaten.
Michaela Strachan, wildlife TV presenter. Photo: Mike Kendrick
Ntokozo Mbuli, 50|50 television presenter. Photo Mike Kendrick.
Joe Pietersen, South African rugby player. Photo Mike Kendrick.
Dr Ian McCallum, psychiatrist, conservationist, poet and guest speaker. Photo Mike Kendrick.
Cape Town, South Africa. Say No To Ivory.
Lighting the mock ivory pyre.
"Sometimes we start fires in order to put out fires." Ian McCallum
Purging ivory to the flames.
Jade Hubner, Miss SA finalist throws Ivory into fire.
Mock Ivory Burn, Cape Town, South Africa. Photo: (AP/ Schalk van Zuydam)
Capetonians love the outdoors and love wildlife. #No2Trade.
No Elephants when I grow up? Photo Mike Kendrick.
Burnt ivory. Work in ivory can sometimes be exquisitely beautiful. With beauty sometimes comes terror and unspeakable suffering." Ian McCallum
Siyabonga "Scarra" Ntubeni, Stormers rugby player. Photo: Marius van Straaten
MEDIA RELEASE 13 August 2014
Press Release: Mock Ivory Burn sends clear signal to South Africa
(Cape Town, South Africa – August 13, 2014) All over the world yesterday people who care were paying homage to the greatest of earth's animals, the Elephant.
The ivory poaching crisis is sweeping through Africa and slaughtering thousands of elephants in its wake. At least 20,000 elephants were killed for their ivory last year, although many conservationists believe the death toll to be far higher.
In Cape Town, conservationists, sports stars and celebrities gathered in Blaauwberg Nature Reserve to celebrate World Elephant Day by igniting a fire of mock ivory against the backdrop of Table Mountain to raise awareness of the ongoing slaughter of African Elephants. They may face extinction in the wild with at least 20,000 elephants killed for their tusks last year, although many conservationists believe the death toll to be far higher.
"The Cape Town Burn pays homage to the tens of thousands of elephants who have died needlessly to satisfy greed and fashion. It also commemorates the Kenyan ivory burn of 1989 when the Kenyan government incinerated 12 tons of seized elephant tusks in an effort to persuade the world to ban the international trade in ivory," says Francis Garrard of the Conservation Action Trust.
It was shortly after the Kenyan burn that the international ban on the trade in ivory was implemented, leading to almost twenty years of respite from poaching for elephants. Elephant numbers slowly grew again, however two CITES sanctioned sales of ivory by Southern African states in 1999 and in particular 2008, sparked a massive surge in poaching.
Investigations have established that the stockpile sales created confusion among consumers in China, who believed the ivory trade was legal, effectively breaking the integrity of the ban. The influx of legal ivory into the market in China simply spurred demand, pushed up prices and created a grey market in which legal ivory provides outlets and opportunities for illegal ivory to be sold.
Elizabeth Bennett in her recent paper Legal Ivory Trade in a Corrupt World and its Impact on African Elephant Populations states categorically that "If we are to conserve remaining wild populations, we must close all markets because, under current levels of corruption, they cannot be controlled in a way that does not provide opportunities for illegal ivory being laundered into legal markets."
"The insatiable demand for ivory as a status symbol and investment commodity now threatens the very survival of elephants in many countries, with governments including our own continuing to accumulate stockpiles of ivory, perpetuating the concept that there is a commercial value for ivory and elephants continue to pay the price," concludes Garrard.
Wildlife in Crisis – Wars, Laws & Consumers
Focus on wildlife poaching, trade and trafficking
Conference details:
18th, 19th and 20th May 2015
Venue: Jules and Kramer Law Building, LECTURE THEATRE 1, Middle Campus, UCT
Time: 18.00hrs till 20.30hrs
Attendance is free and no booking required. However, space is limited to 300 seats on first come first served basis
---
Topics to be discussed:
Africa's Wildlife Future? The current poaching situation and related strategies, nature of Asian markets and global strategies.
Current status of wildlife poaching in South Africa and strategies to address this.
The outcomes of the Kasane Conference 2015 on the Illegal Wildlife Trade, and resultant global strategy.
Anti-trafficking Specialist talking about resources required for effective prosecution and the current situation, including prosecution and sentencing statistics.
All possible responses involve people and their interaction with wildlife: an opening review of current initiatives and debates.
Peoples and Parks, Communities and protected areas.
Review of Asian consumer markets for rhino horn and ivory.
Wildlife Trade –Towards a Solution Considering economic measures to respond to illicit wildlife markets in source, transit and consumer states: Pros and cons. Enforcement challenges. Legal and judicial weaknesses, required changes to the relevant laws, resources for effective prosecution and sentencing.
'What is the real issue? Highlighting matters that are inhibiting progress in our response to organized wildlife crime, especially the way in which much of the decision-making is being undertaken possibly by the wrong people.
Kenyan experience of corruption in wildlife law enforcement and how they effected change through legislation and popular pressure
Rhino Issue Management Process
The debate on trade in South Africa: Options and perspectives.
A legal trade in rhino horn as a possible option for the long-term security of rhinos in Africa.
The debate on trade: An international perspective and CITES implications.
Searching for Solutions – the economics of trade and global responses. Improved governance in source, transit and consumer states with suggestions for political and diplomatic pressure
The economics of wildlife trade, legal and illegal. Pitfalls, problems and solutions.
CITES, shortcomings and possibilities for effective action. Suggestions for political and diplomatic pressure.
Strategies to address the loopholes to facilitate the international wildlife trade.
Lusaka Agreement on Cooperative Enforcement Operations
Challenges for regional cooperation and coordination: Is there progress?
Organised wildlife crime: Legal reform and prosecutorial challenges.
The resources required for effective prosecution and enforcement: An overview of the current situation.
---
Speakers include:
Judith MacGregor, British High Commissioner to South Africa,
General Johan Jooste,Major General, Officer Commanding, Special Projects SANParks
Paul Gildenhuys – Manager for Biodiversity Enforcement, Cape Nature
John M. Sellar OBE – Anti-Smuggling, Fraud and Organized Crime Consultant
Paula Kahumbu, CEO Wildlife Direct, (Kenya)
Professor Alejandro Nadal, Centre for Economic Studies, El Colegio de Mexico
Will Travers OBE, President Born Free Foundation
Mark Shaw, SARChI Chair of Justice and Security, Centre of Criminology, UCT and Director, Global Initiative against Transnational Organised Crime.
Maano Ramutsindela, Professor, Environmental and Geographic Science, UCT (Chair)
Moshakge Molokwane, National Secretary: Peoples and Parks
Tess Rayner, TRAFFIC – East/Southern Africa
Loretta Feris, Director of Research and Professor of Environmental Law: Faculty of Law, UCT (Chair)
Mavuso Msimang, Former CEO: SANParks and Leader: Rhino Issue Management Process
John Hanks, Independent environmental consultant
Cormac Cullinan, Environmental lawyer, EnAct International (Chair)
Bonaventure Ebayi, Director: Lusaka Agreement on Cooperative Enforcement
Antoinette Ferreira, Senior Advocate and specialist environment & organised crime prosecutor: National Prosecuting Authority
Peter Gastrow, Global Initiative against Transnational Organised Crime and member of the Rhino Horn Committee of Inquiry.
Related events:
Sunday 17th May: Will Travers talk at One&Only – VIEW INVITE
Tuesday 19th May: South African Institute for International Affairs breakfast – VIEW INVITE
Biographies of Speakers:
Paula Kahumbu, CEO Wildlife Direct
Dr. Paula Kahumbu is the CEO of Kenyan Conservation NGO Wildlife Direct and is leading the hard-hitting "Hands Off Our Elephants" Campaign with Kenya's First Lady Margaret Kenyatta to restore Kenyan leadership in elephant conservation through behaviour change at all levels of society, from rural communities, to business leaders and political decision makers. She has a PhD from Princeton University where she studied Ecology and Evolutionary Biology and conducted her field research on elephants in Kenya. Paula lectures undergraduate community conservation at Princeton during an annual field course in Kenya.
Paula is the winner of the Whitley Award 2014, Brand Kenya Ambassador (2013), Presidential award Order of the Grand Warrior (2013), winner of the National Geographic/Howard Buffet Conservation Leader for Africa (2011) and is a National Geographic Emerging Explorer (2011). She formerly worked for the Kenya Wildlife Service and ran the CITES office and headed the Kenyan delegation. In 2005 she joined Bamburi Cement and ran Lafarge Eco Systems, a company that specializes in forest restoration of limestone quarries. She is a board member of Lewa and the Soysambu Conservancies, a well as Jane Goodall Institute Kenya.
Will Travers, President Born Free Foundation
Will Travers has dedicated most of his life to wildlife issues, ever since he lived with his family in Kenya while his parents, actors Virginia McKenna and Bill Travers, made the film 'Born Free' (1966). In 1984 he co-founded the charitable organization which has become known as The Born Free Foundation. Born Free's projects and campaigns now span five continents and are supported worldwide. In 2002, Will brought the message of "compassionate conservation" to America and launched Born Free USA, now a nationally recognized leader in animal welfare and wildlife conservation. Through litigation, legislation, and public education, BFUSA leads vital campaigns against animals in entertainment, exotic "pets", trapping and fur, and the destructive international wildlife trade. BFUSA's Primate Sanctuary in Texas is home to more than 500 primates rescued from laboratories, roadside zoos, and private possession. BFUSA's mission is to end the suffering of wild animals in captivity, conserve threatened and endangered species, and encourage compassionate conservation globally.
Alejandro Nadal, Centre for Economic Studies, El Colegio de Mexico
Alejandro Nadal is a professor of economics at El Colegio de Mexico in Mexico City. where he coordinates the Science, Technology and Development Program. He has published extensively in the economics of technical change and innovation, agriculture and environment, as well as economic theory. He is the author of The Environmental and Social Impacts of Economic Liberalization on Corn Production in Mexico.
John M. Sellar OBE FRGS
John M. Sellar OBE FRGS served as a senior law enforcement official with the Scottish Police and United Nations for almost 40 years. Although the main focus of his work became combating international wildlife crime, he has extensive experience as a Detective investigating cases such as murder, rape and human rights abuses. Having retired from the UN in 2011, he now operates internationally as an anti-smuggling, fraud and organized crime consultant.
www.globalinitiative.net/network/john-m-sellar/
Tess Rayner, TRAFFIC East / Southern Africa

Tess completed her Masters degree in Sustainable Development in 2008 through the Sustainability Institute and the University of Stellenbosch. Prior to this, she obtained a degree in Communications and General Education through UNISA.  She has undertaken work for various organisations including The World Conservation Union (IUCN), The Department of Environmental Affairs (DEA), Resource Africa, The Endangered Wildlife Trust (EWT) and Biomimicry South Africa.  In 2010, Tess joined TRAFFIC East/Southern Africa (a regional programme of The Wildlife Trade Monitoring Network) as a Programme Support Officer where she has gained valuable experience and knowledge of important wildlife trade issues.  She has presented at various training interventions and has worked on various projects, most notably The SANBI Species- and Cycad Identification Tool Apps and other species identification materials designed for Law Enforcement Officers to assist with countering the illegal trade in wildlife.
Peter Gastrow
Peter Gastrow studied economics and law in South Africa and worked in the office of the Attorney General before establishing a legal practice as an advocate of the Supreme Court. He was elected as a member of the South African parliament, served on the National Peace Committee, and chaired a transitional government structure on policing during South Africa's transition in the early 1990s. After the 1994 elections, he became special adviser to the new Minister for Safety and Security and chairman of his advisory committee. In 1998 he became the Cape Town director of the Institute for Security Studies (ISS), an independent policy research institute, and in 2009 he joined the International Peace Institute in New York as a Senior Fellow and Director of Programs, focusing on transnational organized crime and strategies to counter it. He was appointed by the Kenyan government as vice chairman of their National Task Force on Police Reform, and has served on a number of UN Expert Groups. While working in New York he was involved in establishing the Global Initiative and has since then continued to play a role in it.
Judith MacGregor
Judith MacGregor was British Ambassador to Mexico from October 2009 to June 2013. She was appointed High Commissioner to South Africa and arrived at post on 2 October 2013.
She joined the Foreign & Commonwealth Office in 1976, after graduating from Oxford University with a first class Honours Degree in Modern History. She has served as First Secretary in Paris and Prague; Deputy Director of Department for Western Europe and Head of the FCO's Security Department. She was also Migration Director from 2007 to 2009.
Mexico is not the first time she has served as an Ambassador. She was British Ambassador in Bratislava from 2004 to 2007. Between 1995 and 2000, she accompanied her husband during his diplomatic posts in Dusseldorf and Warsaw.
Judith Macgregor is President of the Foreign & Commonwealth Office Women's Association. She is married to John Malcolm Macgregor, CVO and has four children.
MORE BIOGS TO FOLLOW
The conference is brought to you by:
---
PAST EVENTS:
The 12th of August, World Elephant Day, is about celebrating the iconic majesty of elephants, recognizing the mystique of these enigmatic grey giants and accepting them as fellow sentient beings who bring joy and richness to the lives of all who are privileged to see them.
They are revered in many cultures and it may indeed have been this respect that made ivory seem so precious and desirable. The insatiable demand for ivory is now threatening the survival of Elephants in many countries, so on World Elephant Day we should pause to consider the many threats they face from poaching, the ivory trade, habitat destruction and space limitation.
Take a look at what we did for World Elephant Day in 2014.
So often the question is raised" What can I do about it?" so here are some suggestions for World Elephant Day:
Increase your knowledge. Read about poaching and how it's decimating our elephant populations
Follow our news articles for contemporary issues and solutions
Follow Conservation Action Trust on Facebook and Twitter so you can get news about our event in 2015
Start your own project or petition and let us know about it
Join our weekly newsletter and be informed about the status of elephants across our continent
For more information about World Elephant Day or to get involved contact the Conservation Action Trust